Life Insurance Information
How and where to buy life insurance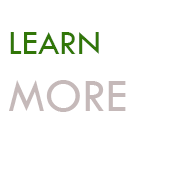 So you have done your research and established that you have a serious need for life insurance.  The next question to arise is, "Where do I buy it" and "Who should I trust to make sure I have the ideal life insurance policy for my needs"?
To begin, purchasing both the correct type and the correct amount of life insurance can be one of the most crucial decisions of your life.  If you unexpectedly passed away tomorrow, how many people would be affected financially?  To what extent?  Too many people assume they will live to a ripe old age and pass away of naturally causes.  But what if that isn't the case.  Are your finances in order today?  Will you leave a spouse, children, or even parents in a financial bind on top of the sorrow and mourning of your death?  The following examples happen to millions of American families every year.  Death is inevitable, but having your loved ones suffer financial headaches doesn't have to be.
Now that you are 100% certain that you have a demand for life insurance, the next step is speaking to a financial professional that specializes in life insurance.  Many times, this is not your stock broker or the investment advisor that helped you accumulate and manage your money for most of your life.  Although they play a very important role in many consumers' financial lives, many of them rarely (if ever) write life insurance.  Just as doctors specialize in specific specialty fields, the same goes for financial professionals.  Just as you would not go to a foot doctor for pain in your head, you should not go to a stock and mutual fund specialist for life insurance help.  Our recommendation is that you find a life insurance agent who truly specializes in life insurance solutions.  In many cases, they might even refer to themselves as Retirement Income Specialists that solely specialize and assist clients in life insurance, annuity, and retirement planning.
A couple of great resources to find retirement income specialists are Annuity123, which has a free matching service for consumers of all ages to find retirement income specialists in their area.  Moreover, LifeHappens.org has an agent locater where you can find qualified insurance professionals that are all affiliated with NIAFA (National Association of Insurance and Financial Advisors), the nation's largest financial services membership association.
Once you find a financial professional that is knowledgeable and can provide happy referrals of other clients that he has helped, make sure you ask plenty of questions and find out every potential pro and con of the particular policy. Ultimately, make sure it is a plan that you are 100% comfortable with and completely understand.  Lastly, like most big decisions, do plenty of research and get educated on life insurance.  It could be the best thing that you ever did for your family.